Tweet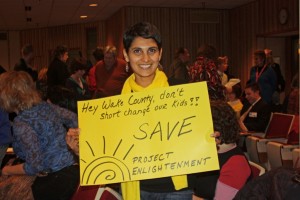 How can I possibly follow in the footsteps of the lovely Ana at Spanglish Baby? She wrote a lovely piece in yesterday's Blogust relay about her daughter's fifth birthday and how she wants to celebrate her child's milestones by giving other children a shot at life too. What a poignant post to bring to life the things we take for granted. I've had my own epiphany about what it means to be given a shot at life. I wear my scars as beauty marks.
I've had so many stories in my head and no means to share them until I started blogging. I started this little site of mine just have a place to vent, create, write, and share. I had no goals or aspirations and really had no idea what it meant to be part of a blogging community. I started reading other blogs and was floored by the remarkable voices filling this space online. I was charmed by Caroline at Morningside Mom. I was tickled by The Bloggess. OK, more like tinkled because everything she writes makes me pee in my pants. I was inspired by Momocrats. I was fired up by Erin at Queen of Spain. These women have no idea that they gave me fuel to keep writing. Please pardon my fawning.

When I was a newbie and greener than a Leprechaun's fanny, I wrote a post that actually garnered some comments. Honestly, I have no recollection of the details of the post. But I do know that Jenny, Erin, and Caroline all left me a comment. I squealed in glee. I just wrote something that these girl crushes of mine commented on. I even called my husband (who is an admitted Luddite) and garbled about how these smart women just COMMENTED ON MY BLOG. He was all, "That's nice, honey," not realizing the sheer awesomeness of it all. Oh, it sounds silly, but for me it was a validating moment. It was the first time I realized that A) someone other than my parents read my blog, B) words are powerful, and C) I make no mistakes in picking my girl crushes.
Those comments gave me wings.
I realized that writing a blog was like having my keyboard and voice hooked up to an amp cranked up to eleven. I was inspired to keep writing and started tackling heavier topics. The first post that really gained momentum and rallied people was one I wrote about the time I slapped my son. I never admitted this to anyone other than Mac Daddy, and suddenly I was sharing it with the world. Writing about it was worse than saying it aloud in telling my story. The words of support were overwhelming. I received countless emails from people who walked in my shoes and battled the same demons. I used my voice to make a difference and realized for the first time that I can use my words and my little bit of square footage of the blogosphere to be change I want to see. Some pretty smart Indian man said something like that once. 😉
That's how I became an accidental activist.
So today, I ask that you follow in the commenting spirit of Caroline, Jenny, and Erin, and leave a comment on this post. Every single comment means you have just vaccinated one child for life against diseases that aren't even on our radar in this country. 
Every 20 seconds a child dies of a vaccine-preventable disease.

1.5 million children die every year of these diseases.

75% of unvaccinated children live in just ten countries.

The number of children who die each year in developing countries because of lack of access to vaccines is equal to about half the children enrolling in kindergarten this year in the United States.
Help me out here. Scratch that. Help the children out here. Leave a comment. Spread the word. Save a life. Join the revolution to give all children a shot at life. I need you. We need you. They need you.
This post is inspired by Shot@Life, ​an initiative of the United Nations Foundation that educates, connects and empowers the championing of vaccines as one of the most cost-effective ways to save the lives of children in developing countries. Dude, the UNITED NATIONS.

During Shot@Life's Blogust: Blog Relay for Good, 31 bloggers, one each day in August, are writing about people from our communities who have inspired us. You have no idea how humbled and thrilled I am to be a part of this endeavor. Every comment on this post and the 30 other posts will be matched with a $20 donation (up to a maximum of $200,000). That's 10,000 comments. And 10,000 children. Let me spell that out for you; T-E-N T-H-O-U-S-A-N-D. $20 is what it costs to give one child four life-saving vaccines to help protect them against measles, pneumonia, diarrhea, and polio. A child dies every 20 seconds from a vaccine preventable disease. We can help stop this.
I urge you to learn more about Shot@Life by joining their email list, follow them on Twitter, and like them on Facebook.
I'm passing the baton to the incredible Julie Marsh. She's a fellow Moms Matter writer at The Stir. I dig her. Adding her to my girl crush list now.
And by the way, world-renowned photographer and Shot@Life Global Advocate Anne Geddes has been so inspired by the response from our communities that she has kicked off a new fundraising initiative on Crowdrise.com to raise even more! Anne freaking Geddes of babies nestled in cabbage leaves fame! If you want to do more than comment, you can contribute $20 to help save a child's life by supporting the Blogust matching Crowdrise for Shot@Life.
Tweet