Tweet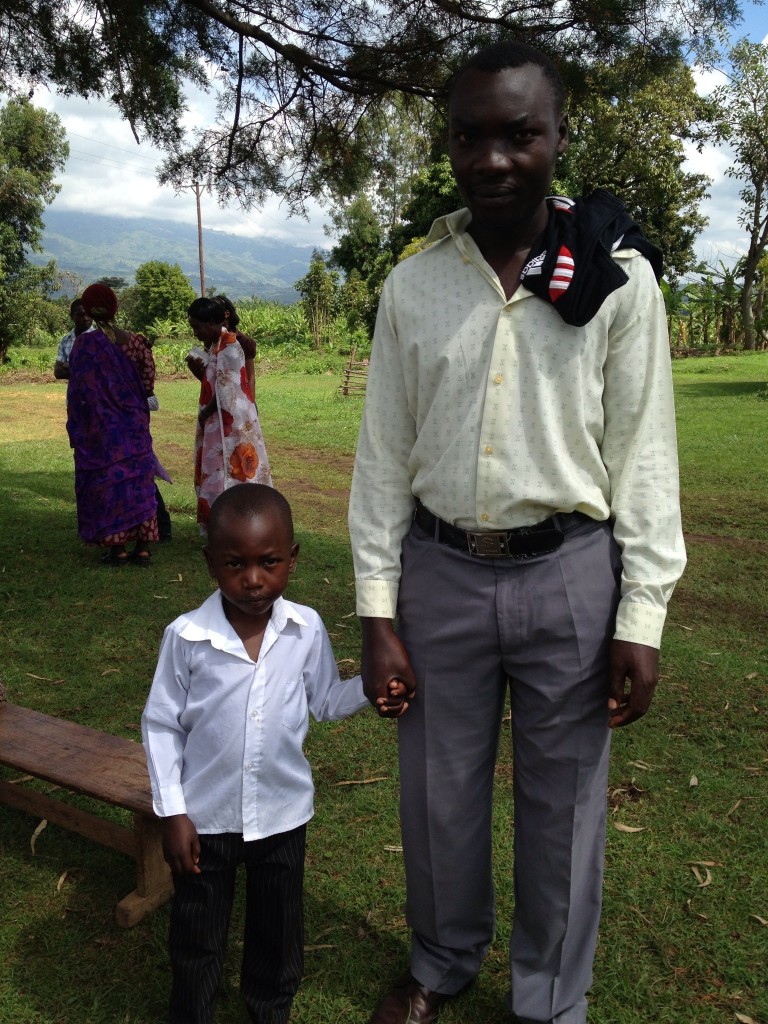 He seemed a tish unsure, not in a reticent manner, rather he was shy, I think. He smiled easily and held the little boy's hand ever so tightly, so as not to let him wander into what was becoming quite a crowd. He was tidy and polite, as was the boy. The boy had pinch worthy cheeks that my mother would have caressed, yielding to temptation. He was a happy boy, this was apparent. His eyes were full of curiosity and stifled smiles, though I mistook his first little grin for a sign of cheeky mistrust. And there was clearly, between man and boy, a loving, trusting bond. This much was palpable upon my first interaction with the two at Family Health Days in Fort Portal, Uganda.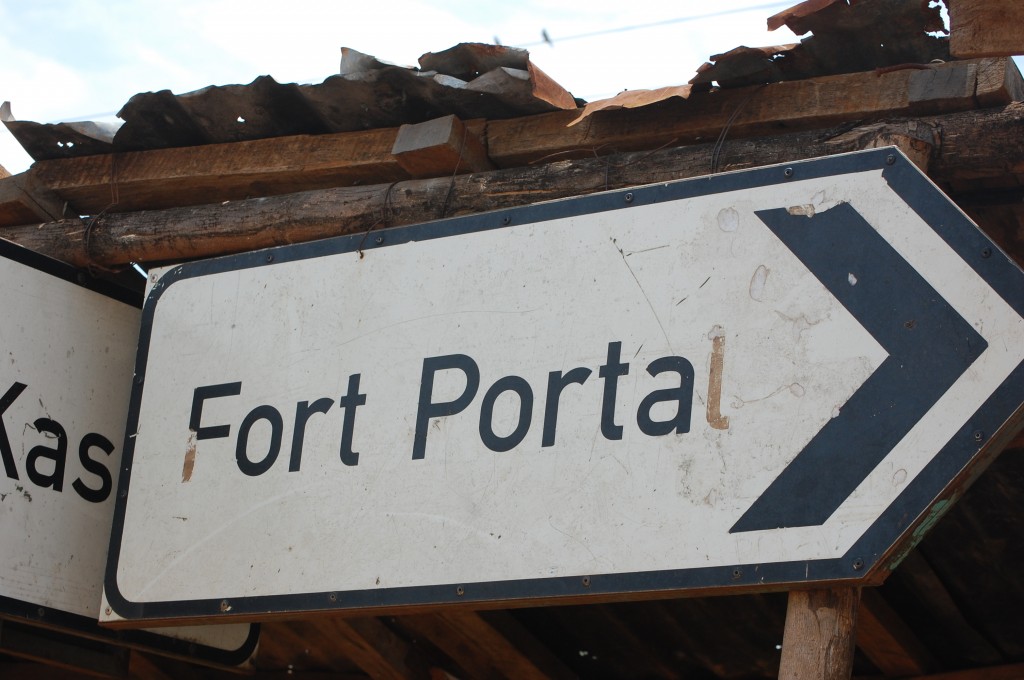 I still have to pinch myself when I say that, hardly believing the privilege I had to travel to Uganda and interact with local families in a much more intimate manner than the standard tourist. To see the impact of Family Health Days firsthand is poignant and powerful. As much as we bicker and debate about health care in this country, we really take for granted the life saving care we get. Vaccines, for one. As much as everyone I met left an imprint on my experience in Uganda, this gentleman's and little boy's faces stick with me. Their expressions are tattooed on my brain and in my heart. I can still their faces, shining as beacons of what health and happiness can mean.
I approached this gentleman, who looked to be about 25 years old. He had a young boy with him who appeared to be 3 or 4. Their hands were clasped in a comfortable way that made me mistakenly believe they were father and son. The man was actually the child's uncle. The boy's mother was 23 years old and left her village to attend school in Kampala, the capital city of Uganda. She was unable to care for her son while getting an education. She made the conscious choice to leave her baby in her brother's care while she went away to school. It was a difficult choice since she rarely got to see her son. As the mother of two sons, I cannot imagine making this Sophie's choice of sorts.
The mother had vaccinated her baby because she was trying to break the cycle and ensure a healthy life for her child, just as she was trying to ensure a secure future for herself and family. The uncle told me he brought the boy to get updates on vaccines, and he clutched the pink immunization record in his hands. He held it out proudly for me to see; it was a trophy of the paper variety. The uncle was injured in his factory job so he agreed to care for the boy since he couldn't find work. The father is nowhere to be found, and the grandmother is in ill health. The uncle was basically acting as the boy's father, and his love and dedication were unequivocal. I love that the mother laid out a plan for her future and her family's future, with immunizations and health at the forefront of her plan.
The effect of vaccines in regions riddled with health woes, among other things, is profound. I am not speaking of statistics and faceless research subjects. These are real human beings, little boys with giggles and marble brown eyes like my own sons' and uncles like my brother who would sacrifice everything for a shot at life.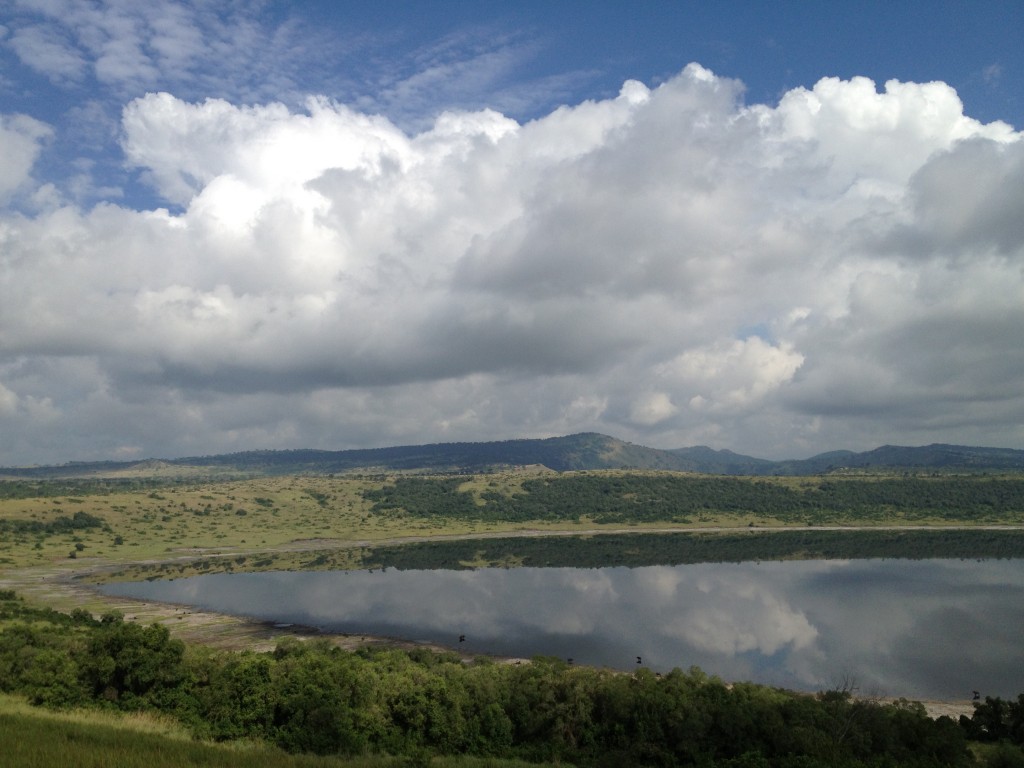 In a nutshell:
Vaccines currently help save 2.5 million children from preventable diseases every year.
Vaccination efforts have already made a difference. Thanks to the Global Polio Eradication Initiative, the number of new cases of polio has dropped 99 percent, and the Measles Initiative has vaccinated one billion children in 60 developing countries and has decreased measles deaths by 71 percent.
Vaccines can level the playing field so that all children, no matter their circumstances, have a shot at a healthy life. In fact, I am one of those children. 
Join me in supporting the fantastic work of Shot@Life. Follow along with the hash tag #vaximpact.
The impact of vaccines on the lives of children around the world is incredible. Now, you can help sustain the impact by sending an email to your member of Congress. Welcome your members to the 113th Congress and ask them to make sure that global health and vaccines are a priority in the new Congress. Take action and make an impact!
This story comes from UNICEF Uganda and is part of Shot@Life's '28 Days of Impact' Campaign. A follow up to Blogust to raise awareness for global vaccines and the work being done by Shot@Life and their partners to help give children around the world a shot at a healthy life. Each day in February, you can read another impactful story on global childhood vaccines. Tomorrow, don't miss Katherine's post over at Postpartum Progress! Go to www.shotatlife.org/impact to learn more.  
Tweet