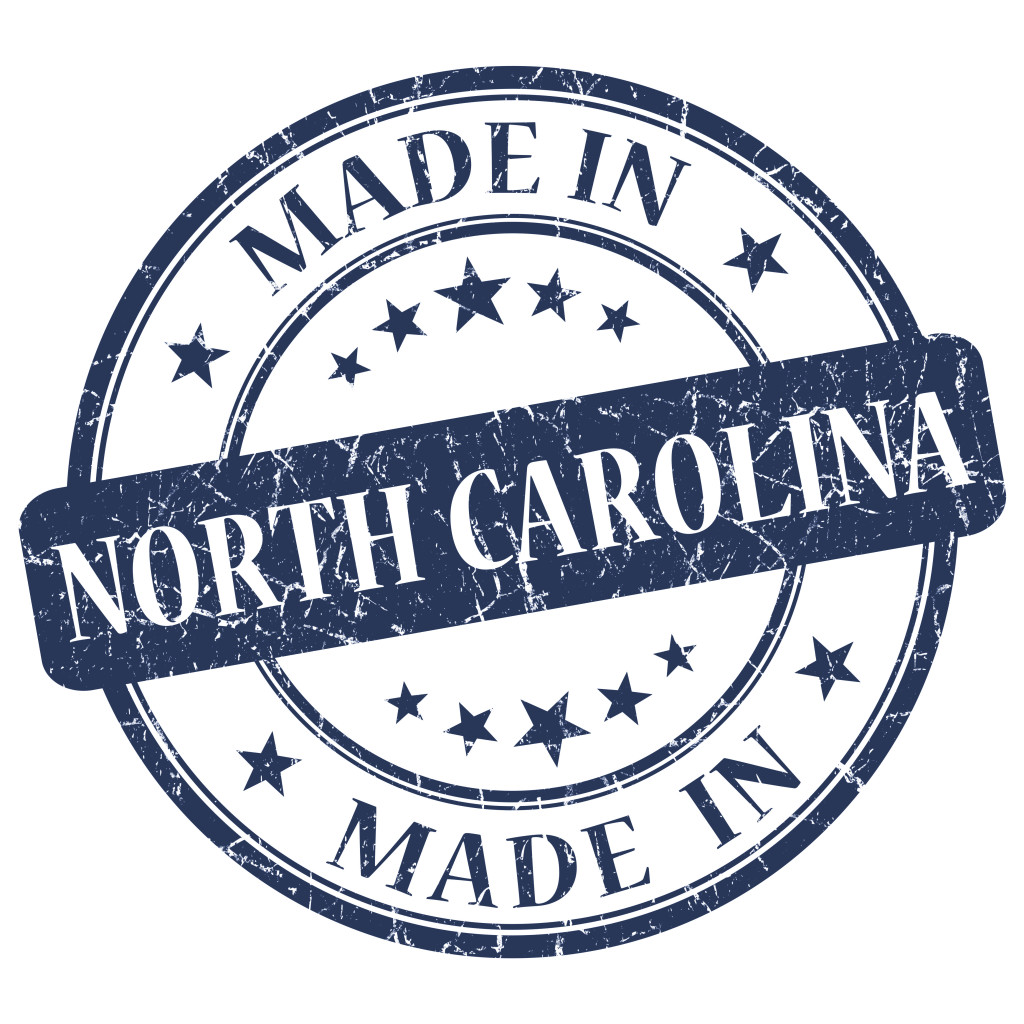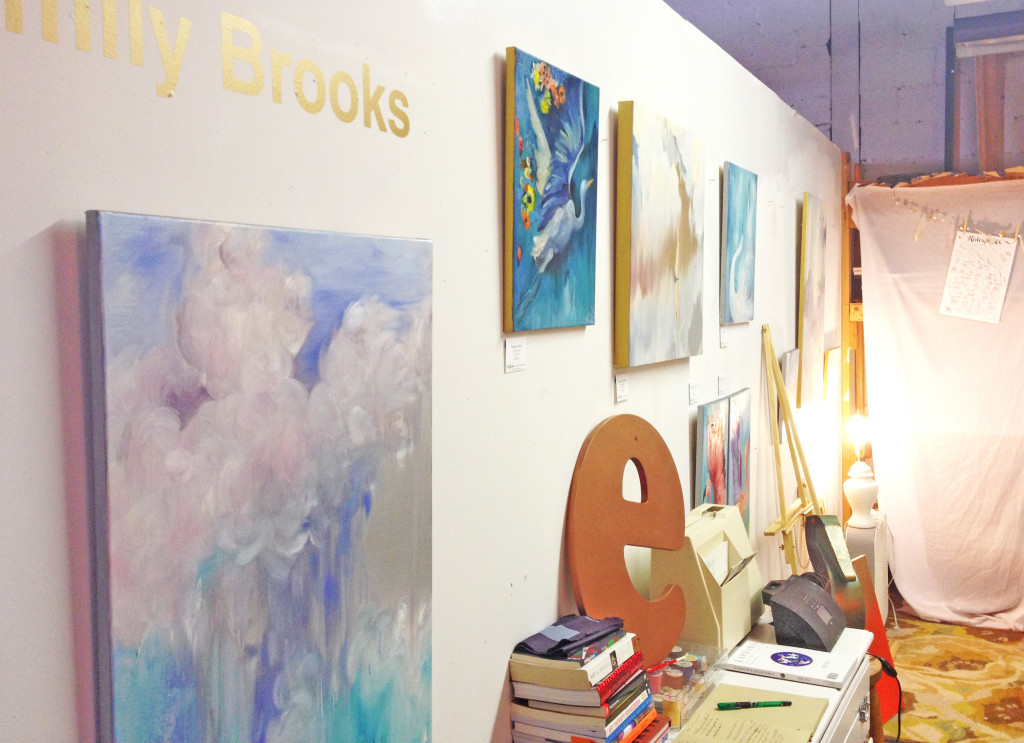 Emily Brooks is a local Renaissance girl among artists. She's smart, savvy, talented, and ever so gracious. Emily just might be Raleigh's It Girl. She hails from Raleigh and calls it home again after a stint in New York City. Emily studied at Wake Forest University and went on to FIT to learn textile design. I knew Emily's work before I knew Emily. I suspect you might recognize it too. Have you seen her iconic maps around town? You can find them at Deco, one of my favorite stores in Raleigh. 
You can see that Emily's calligraphy is both whimsical and elegant. I love how the lines are all flowy yet not frou frou. The movement in her calligraphy style is her way to tell a story. Emily's personalized pieces mean that you can give the gift of a story. Amazing, right? You can commission Emily to create all sorts of things in her calligraphy hand — think birth announcements, wedding invitations, keepsake quotes, note cards. I'd like her calligraphy as a font so my Christmas cards get a sprinkle of artistic flair. (By the way, Emily, there's still time to get this done for this year since I haven't sent my cards yet!)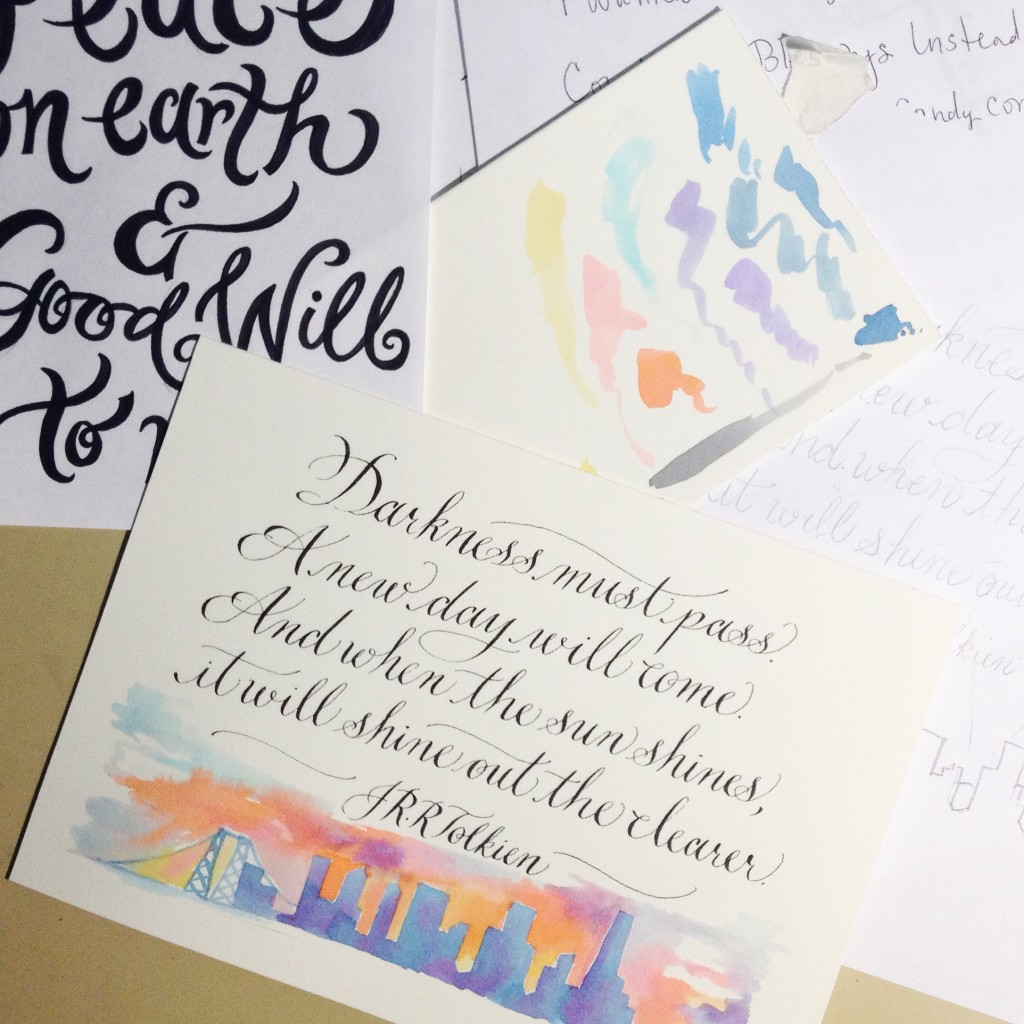 You might bump into Emily at her studio space at Litmus Gallery. You see, she paints, too! I positively love her use of color and movement. There's a sense of the struggle between peace and heartache in those paintings. I have just the spot to hang one of those Summer Plunge paintings….
And…Emily sews too! She has a load of fabric from her grandmother that she uses to make throw pillows that are achingly cute. There's gingham, seersucker, and plaid shirting backing each pillow. It's the perfect gift for someone who just moved here or for someone who has moved away. Emily is also a fan of Spoonflower, where you can design and print your own fabric, wallpaper, and giftwrap. Spoonflower will leave you audibly oohing and aahing (as will Emily's work).  And just as you expected, I have that pillow on my list, too.
Do you have a story to tell but can't find the words, rather, write the words in a pretty way? Your story. Emily's art. Imagine the possibilities. 
Tweet
Share
{ 0 comments }