Tweet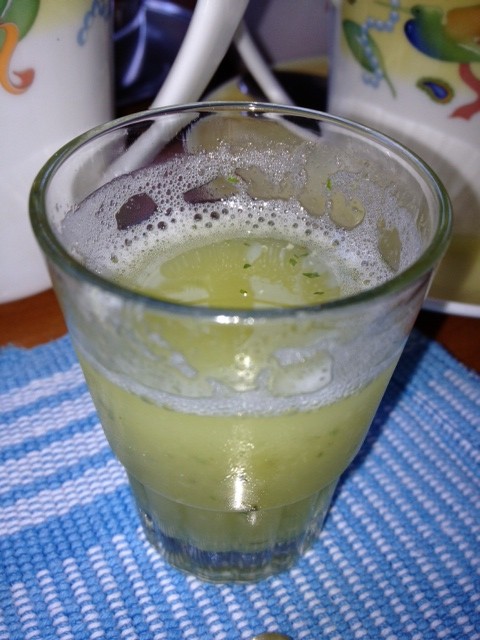 My friend Vickie warned me that reentry would be hard. While in Uganda I experienced such a dichotomy of riches. My head and heart are still reeling, and the stories I want to share clutter my brain at all times, leaving me feeling mentally disheveled. Naturally I turn to thoughts of food, for my taste buds take me back to a time and place when any wisps of fleeting memory start to fade. The fruits of Uganda were luscious, juicy morsels presented to us on platters that required no garnish.

While in Kampala, the hostess at the hotel restaurant brought us a little liquid amuse bouche every morning at breakfast. One morning was local watermelon juice. Another morning was passion fruit with a touch of what tasted of cinnamon. My favorite was the lime juice with mint and ginger. It was refreshing, unique, and oh so very tasty. Of course, being the 5:00 Fridays girl I am, I immediately thought it needed rum. You might reach for the tequila, but I like it with rum so it's not just another version of a margarita.
Serena Serenity
1 ounce light rum
juice of 2 limes (or 700 key limes)
few sprigs of fresh mint
1/2 teaspoon freshly grated ginger
Add rum to a highball glass filled with ice. Muddle lime juice, mint, and ginger. Strain into glass. Give it a gentle stir. Sip. Now that is an amused bouche.
Tweet