Tweet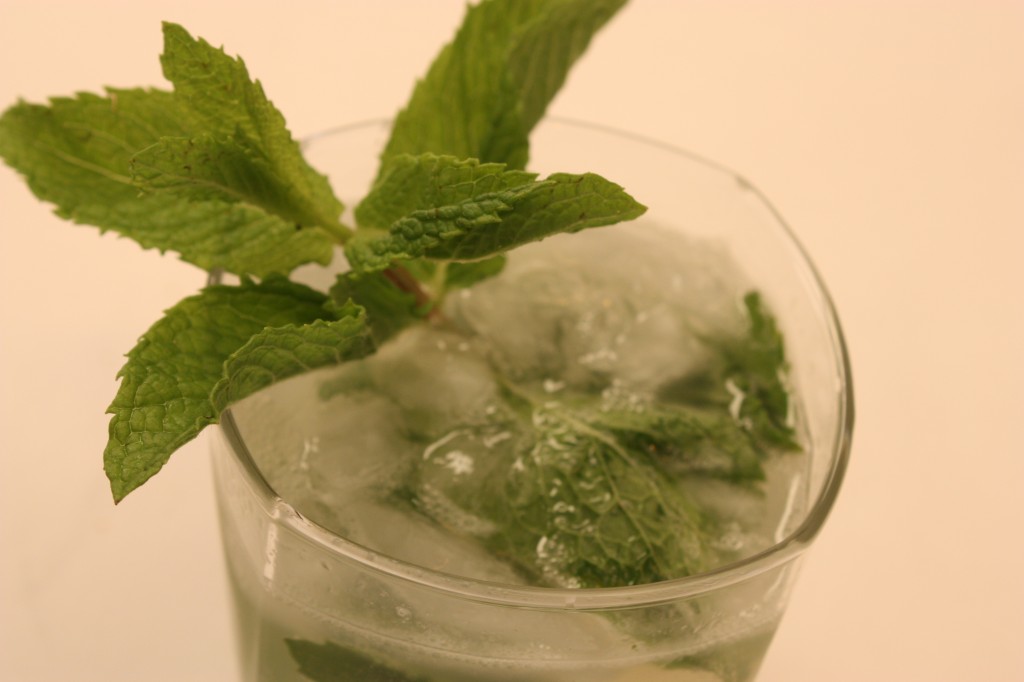 It's only May, and it's hot. Like sweltering July hot. So far we have had fall and summer in North Carolina. There was (thankfully) no winter to speak of, and spring sprang before you could spell daffodil. Summer must be a mean girl who elbowed Spring out of the way to make room for her own limelight. This naturally makes me veer toward the limes in the grocery store.
And when life gives you limes…
Call your friend Gina to get a good recipe for a mojito!
You might remember the review I wrote of Gina's new cookbook, Taste This! The Delicious Sequel. I'm looking to her book today to lift a cocktail recipe to chill out on these warm days. Actually, I mean warm evenings. I'm not a day time drinker, regardless what you might glean from my Twitter stream. 
Cuban Mojito
4 Fresh mint leaves
1 lime
1 teaspoon powdered sugar
Crushed ice (The rabbit pellet ice from Sonic is perfect for this drink!)
2 ounces light rum
2 ounces club soda
Extra mint leaves, for garnish, natch
Place the mint leaves in a tall Collins glass and squeeze the lime into the glass. Add the powdered sugar and gently smash the mint into the the lime and sugar with a muddler or back of a spoon. Add ice and top with rum and stir. Top off with club soda. Garnish with a sprig of mint.
Say ahhh….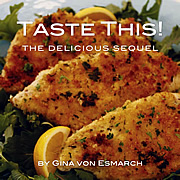 Oh, did I mention that Gina's book has 79 urban and family recipes with global appeal – Peru, Italy, New Zealand, Germany and more? A color photo accompanies each recipe, and I'm telling you, everything I've made from her book looks just like the picture. That hardly ever happens!
*Clink*…that's a virtual toast from me to you. Cheers!