Tweet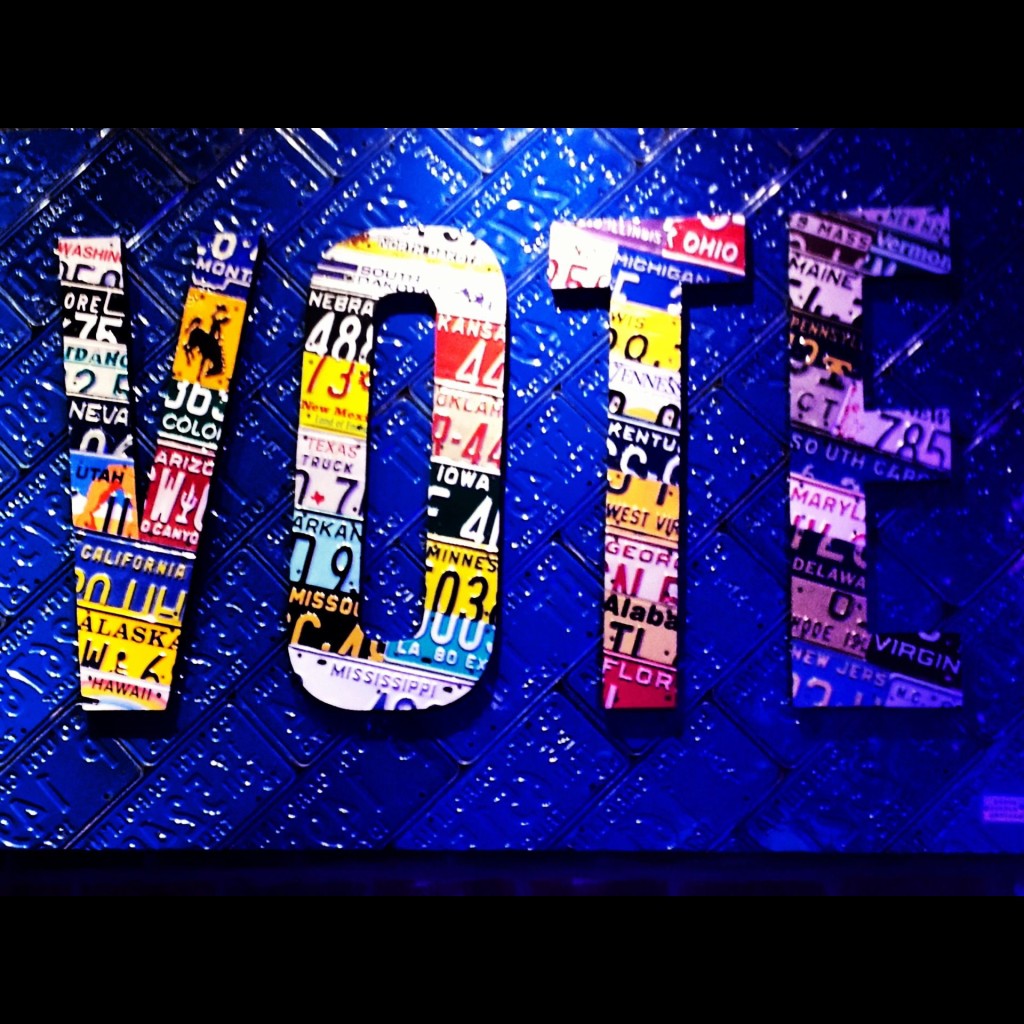 Tonight is Election Eve. In my house the elves are all aflutter trying to get out the vote. The House of Dirt and Noise takes elections very seriously. It's an especially heated and insane year since we are in a swing state. There's been a hefty dose of vitriol too, but I've done my best to shield myself and my sons from it. I am really hoping that things will be on an upswing around here. There's a lot of clean up to be done in North Carolina between Hurricane Matthew and the NC GOP. This election marks a turnaround for my state and my country.
Leading the progressive ticket is the one and only Hillary Clinton. She, along with progressive candidates Roy Cooper (Governor), Josh Stein (Attorney General), Deborah Ross (Senate), David Price (House of Representatives), Susan Evans (NC Senate), and Jen Ferrell (NC House), give me confidence and hope that my home state of North Carolina will shift back to its progressive roots where discrimination is not state sanctioned, where public education is valued, where families flourish, where the environment is revered, where children are protected.
We are on the cusp of history, my friends. We will tell our children and grandchildren about this. Each vote is a crushing nick in the glass ceiling that has hovered over our collective progress since the beginning of time.
Hillary Clinton will hold a final Get Out the Vote rally in Raleigh, North Carolina TONIGHT. You bet I'm going to be there. Clinton will lay out her plans to create an economy that works for everyone, not just those at the top. We all know how that trickle down thing works, rather doesn't work.
So listen up, this is not the year to sit this one out. There's no room for benchwarmers on Election Day. Vote on Tuesday, November 8. You'll feel better about having a say in our democracy. After all, you already have a stake in it. You vote is your voice, and in this case, also your hammer to break that glass ceiling.
Join me tonight. RSVP here.
11:45 p.m. Monday at Reynolds Coliseum on N.C. State University campus
2411 Dunn Ave Raleigh, North Carolina 27606
Doors open at 8:45.
I'm voting on the right side of HERSTORY.
Tweet