Tweet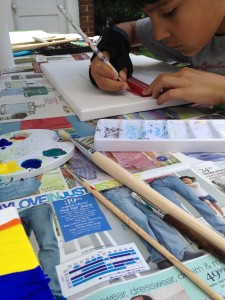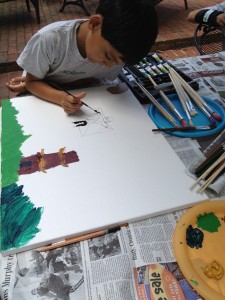 Do you believe art is an essential part of your child's education? I think this is a no-brainer. I fear that art is dismissed and ignored simply because it is a subject that cannot be standardized. Tested. Ugh. The beauty and benefits of art are esoteric and too profound to be minimized to a series of fill-in-the-dot bubbles. Art draws students out and draws us in in ways other subjects cannot. Could it be that teaching art will become, well, a lost art?

My sons' art teacher at school is fantastic. She has brought out talents and interests in my testosteroney sons that I never imagined possible. Bird requests a visit to the flagship art museum of every city we visit – the Art Institute of Chicago, the Met, and has his sights set on Bilbao. Both boys can doodle away an afternoon and learned their fine motor skills by holding a paintbrush. Our art teacher has been sharing the riches of painters, sculptors, illustrators, and their ilk with my sons since kindergarten. The work they bring home is worthy of framing, and if you ever come to my house, you will indeed see many of Bird and Deal's pieces framed on the walls. I worry the art teacher's contribution is not fully appreciated and like art programs everywhere, I wonder if art will be relegated both literally and figuratively to the basement.

You know how important art education is — and how schools are struggling to keep their art programs alive. That's where Art Room Aid can help! A program of Blick Art Materials, Art Room Aid is helping teachers across the country enlist the aid of parents, families, friends, and other art advocates to fund their art projects and keep creative learning going. A reason to sing indeed!
Want to learn more? Join this Twitter Party to find out how you can support art education, make sure art continues to play a role in your children's lives, and spread the word about Art Room Aid in your community. We'll be discussing projects you can do with your own kids, and sharing sources of inspiration. Don't miss it!
When: Wednesday, Jan. 16, 2 p.m. ET
Where: We'll be on Twitter – follow the #BlickARA hashtag to track the conversation. See this Twtvite for more info and to RSVP: http://twtvite.com/BlickARA
Hashtag: #BlickARA
Prizes: We will give away five total prizes – two $25 Blick gift coupons, two $50 Blick gift coupons, and one $75 Blick gift coupon.
Hosts: @theMotherhood, @CooperMunroe, @EmilyMcKhann (Who just so happen to be some of my favorite women online and IRL!)
Check out Art Room Aid and Blick Art Materials website.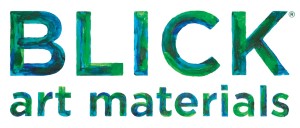 Tweet