Tweet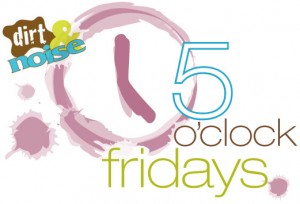 Summer is amped up to 11 here in North Carolina (and pretty much all over the States) right now. It's fifty shades of sweltering, and 100 degrees in the shade. My sons don't want to go out. My dog doesn't want to go out. I happen to hate the over air conditioned air so I enjoy escaping to the steamy outdoors. It cracks me up that the heat of summer is newsworthy year after year. It's like when I lived in Minneapolis, and the frigid temps and snow count were top of the news line up. To that I say DUH.
When it's blistering hot here I like to wind down and cool down with a frosty beverage. I also happen to love ice cream (the seasonless treat!). Life is good when I can blend the two to ring in 5:00 Fridays.
Chill Out, Mon
1 scoop coconut ice cream
1 ounce Malibu rum
1 ounce Cruzan banana rum
3 ounces pineapple juice
Pour rums into a tall glass. Add a scoop of coconut ice cream (vanilla will do in a pinch). Top with pineapple juice. Plop in a straw and a cocktail umbrella. You'll be cool from the inside out.
Tweet