Tweet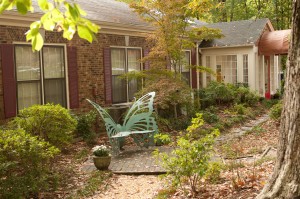 I tucked my sons into bed last night like I usually do. I pulled their sheets up to their chins and tucked them in just so. I double checked their nightlights, turned on the ceiling fan, closed closet doors (I can't sleep with closet doors open!), enjoyed a second round of snoozling, and gave them a kiss.
Every night I do this I say a little prayer to protect my family and to bring us joy everyday. And every night I think of the families who are not so lucky.
I say a prayer for Jana.
And Dennis. And Andrea. And Rachel. And Katie, whom I watched die in her father's arms when she was just one.
I spent 10 years volunteering with pediatric bone marrow transplant patients. I was with families during the lowest time of their lives. I was privy to intimate family sorrows and roller coaster joys that made my heart bleed. I did nothing heroic; I held a hand, filled a water cup, gave a hug, read a story, listened. These families transformed me in ways that still touch my life and guide me as a mother. I don't take my sons' health for granted and am in awe at how our bodies work. I saw such deep love and care from doctors and nurses who treated these kids as more than the disease that cursed their young bodies. I learned that children are stronger, more resilient, and wiser than we adults give them credit for.
Aside from raising my own sons, volunteering with these kids is the most rewarding and important thing I have ever done in my life.
I know firsthand what it's like to hold a frightened, screaming infant still to get a spinal tap. I know what it's like to sit with a teenage girl whose family abandoned her and refused to be tested as a bone marrow match because she was gay. She didn't live to see her 19th birthday. I know to listen when a child tells her mother she's ready to go. I know what it's like to see a nine year old boy buried in his baseball uniform. These things I know.
But I don't know what it is to walk in the steps of these parents. I wasn't a mother yet back then.
I do know that there was one place of rest and respite for these families. The Ronald McDonald House. This was a home away from home that provided much more support than a basic hotel room ever could. Some of these families traveled from far away in search of care, often a last ditch effort, for their critically sick child. Families stayed for several months, or a year, or more, and came back for frequent visits. The Ronald McDonald House is more home than house. While doctors are saving lives in the hospital, the Ronald McDonald House staff and volunteers are saving lives in their four walls, providing meals, a sense of comfort, a place to breathe, a place where others know your pain and celebrate your milestones.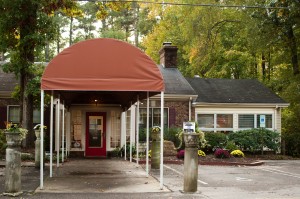 It just so happens that our local Ronald McDonald House is poised for a makeover to respond to the escalating need for its services. Over 700 families are turned away every year because the current facility can't house them. Imagine the stress of being on a waiting list while your child is in dire need of life saving care. The house in Durham, NC is hoping to double the size of the current house while upgrading existing space. There will be 55 rooms and suites to provide a much needed sanctuary for these parents and families. The kids being treated here are in the same proverbial boat as the ones I volunteered with in another state hundreds of miles away. These children are going through chemo and radiation protocols, battling in pediatric intensive care, getting bone marrow transplants, or struggling for life in neonatal intenstive care. Regardless the zip code, my heart is still with Ronald McDonald.
The Ronald McDonald House, the house that burgers built.
I encourage you to donate your time, meals, services, or wish list items. Keep up with the latest happenings on Facebook too. And most importantly, if you really want to give a hand to helping the house accommodate more families in need, you can donate money. No amount is too big or too small. In fact, just last year Bird took his piggy bank money and handed it over to the Ronald McDonald House. Every penny makes a difference. Every thousand dollar check makes an even bigger difference. Ahem. 😉
Tweet