Let's work together!
Tweet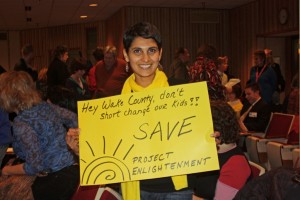 I use my voice. As an advocate. As a spokesperson. As an instrument.
I would love to partner with companies in multiple ways:
Writing -Need a freelance writing itch scratched? I'm your gal.

Advertising – Ask me about placing ads on my site!
Brand sponsorships and reviews – I do this selectively and always provide a candid opinion.
Brands I had a grand time working with:
Nintendo
Old Navy
American Eagle
Ninja Kitchen
Hebrew National
Barefoot Books
Sony 
Food Bank of Central and Eastern North Carolina
Keurig
Listerine
Blick Art
Flat Outs Flat Bread
Lawry's
Johnson & Johnson
I not only write; I speak too!
TEDx RTP
Social Media Business Forum
TypeAMom
Mom 2.0
Contributor to multiple sites:
Technorati
Foodie Mama
Deep South Moms, part of the Silicon Valley Moms network
Published writing:
Multiple articles in syndication through McClatchy
Contributor to Mothers of Intention by Joanne Bamberger
Tweet